Crab Lovers Package - Embarcadero Resort Hotel Marina Newport Oregon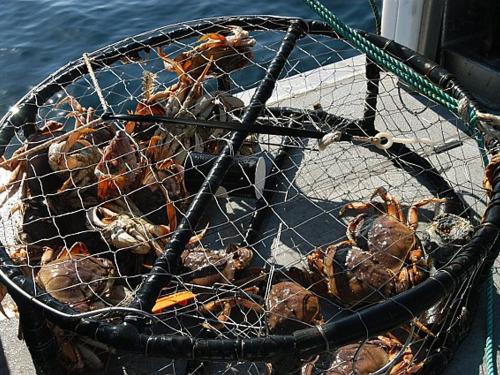 Did you know that Newport Oregon is the Dungeness Captital of the World?
Well it is! And the Embaracdero is at the front door to all of that delicious Crab. Make we suggest our Crab Lovers Package!
With our own Private Crab Dock located at the edge of Yaquina Bay and our outdoor Crab Cookers we make it easy to Catch, Cook and Eat all of that wonderful Crab!
Please ask our Guest Services Agent about our Crab Lovers Package when making your reservations.
541-265-8521 or guestservices@embarcadero-resort.com
Our Crab Lovers Package includes:
. Rental of One Crab Pot (24 Hours) outfitted with line and float.
. Bait for One Crab Pot
. One Bucket & One Measuring Gauge
. Access to our Private Crab Dock, Crab Cookers, Ice & Cleaning Station
Crab Lovers Package: $49*
*Does not include shellfish license. Shellfish license required per individual - must have valid I.D. Does not include Crab Pot refundable Deposit of $100 per Crab Pot. Does not include refundable $10 Deposit for Bucket and Gauge.
*Prices subject to change